Bite of Wales: Cardiff & Brecon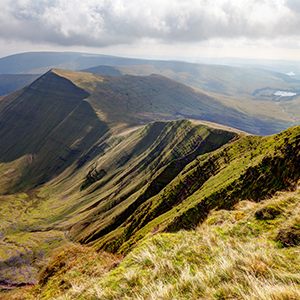 Bite of Wales
Discover the all charms this fascinating country has to offer, while sampling traditional Welsh cuisine along with a myriad of activities. Spend a day exploring the magnificent Brecon Beacon National Park, take a ride on the Brecon Mountain Railway, plus visits to a distillery, a winery, and a cheese tasting. An itinerary for both the serious and casual food lovers; you'll journey through some of their historic cities and countryside, replete with extraordinary landscapes and astounding castles, and maybe learn a few words of Welsh!
Includes:
3 Nights Cardiff
3 Nights Brecon
Cardiff Tasting Tour
Cardiff Castle with Welsh Banquet
Cardiff Lunch & Landmarks Tour
Principality Stadium Tour
Blaenavon Cheddar Co Tour & Tasting
White Castle Vineyard
Brecon Cathedral
Black Mountains Smokery
Brecon Mountain Railway
Penderyn Distillery Tour & Tasting
Private Full Day Brecon Beacon Tour with Driver Guide
7 Day Compact Manual Car
Daily Breakfast
About Avanti Destinations
MISSION STATEMENT
Avanti Destinations connects the components for customized international travel utilizing our technology and educated staff. We deliver a unique vacation experience solely through acting as the travel agents' travel agent!
WHO WE ARE
Avanti Destinations, formed in 1981, is a customized international tour operator, and a long time member of USTOA and ASTA. We are headquartered in Portland, OR and privately owned.
WHAT WE DO
We offer hotels, airfare, rail transportation, car rentals, transfer services and authentic local experiences in Europe, Asia and Latin America. We create unique and meaningful vacations by providing travel agents with the quality services, products and expertise.
WHY US
By tackling the difficult and complex aspects of travel, we make sure customized trips, from 1-50 people, can be booked quickly and efficiently but with a consistent quality product.